The temperatures are starting to drop, and the days are getting shorter. This can only mean one thing: Summer has turned into fall, and we're in full-on holiday mode. It can be a busy time of year, but it also provides us with many wonderful opportunities to spend memorable moments with our friends and loved ones. Whether you will host the holidays at your house or not, holidays are a perfect time of year for painting your interiors with the help of professional painting services. Here are a few painting suggestions to prepare your home for the holidays and beyond.
Your kitchen gets a lot of attention during the holidays when everyone's over and the holiday smells fill the air. Knicks and scuffs in your paint can detract from the mood. Make the atmosphere more inviting with a fresh coat of paint on your kitchen walls and cabinets. Neutral colors such as beiges, grays, and shades of white will beautifully set the backdrop for splashes of holiday color. Be sure to choose cabinet finishes such as semi-gloss or glossy to make it easy to clean and prevent staining.
Nothing makes the holidays more memorable than a feast with loved ones. Make your guests feel like they're in an upscale restaurant having the meal of their lives. Freshly painted walls in warm shades will uplift your guests' moods and add elegance to your dining room.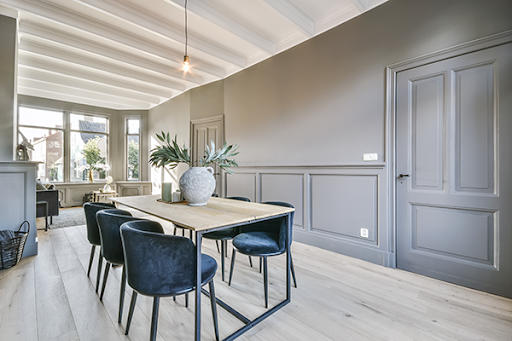 Whether you have a living room, great room, family room, or all of the above, you want any gathering place to feel like home. If you want to make your room more warm and cozy, you need to take into account the amount of light your room gets because it impacts color. In a sunny room, light colors look lighter, so a deeper shade of your color choice may be needed to create a warmer feeling.
Since they serve a utilitarian purpose, it's easy to overlook your bathrooms. When planning to host people for the holidays, look at your bathroom's walls, cabinets, and ceilings. Long-term exposure to moisture and everyday use can result in peeling and dingy paint. If it's been a while since you've put a fresh coat of paint in your bathrooms, give them a little pick-me-up for the holidays.
CREATE WELCOMING GUEST ROOMS
Holidays often mean hosting people overnight. Create welcoming spaces, so they'll have a place to get away from the hustle and bustle and get a good night's sleep. Consider painting your guest room walls in calming colors such as blues and greens.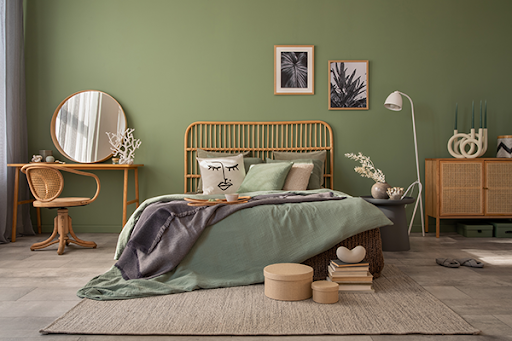 GET INSPIRATION FROM THE EXPERTS
Sherwin Williams presents color trends each year, so you may be inspired by what's popular. You're sure to make the right statement by choosing colors from their palette. You may also get inspiration from their Color a Room online application that lets you select a room and repaint it based on your selections.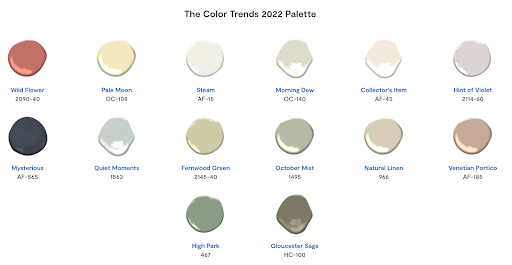 Make your guests feel welcome when they pull up to your house. If the exterior has suffered from the elements, a good pressure washing may be all you need. But if you have chipped, faded, or peeling paint, consider painting your exterior.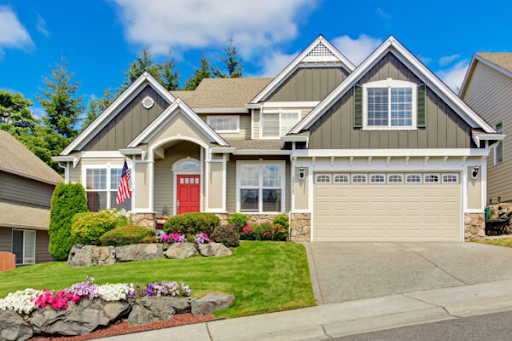 BE PREPARED FOR THE HOLIDAYS
Create spaces that your friends and family will love to visit during special times of the year. Whether you're only hosting once or planning entire weeks of festivities, you'll be glad you added to your guests' experience by painting some of the most frequented areas of your home. Preparing for the holidays with food planning and decoration is stressful enough, so call in professional painters to help you prepare. ONiT takes the stress and hassles out of getting the job done with responsive customer service, accurate estimates, and consistent, reliable outcomes. Contact us today to get started on your painting projects.