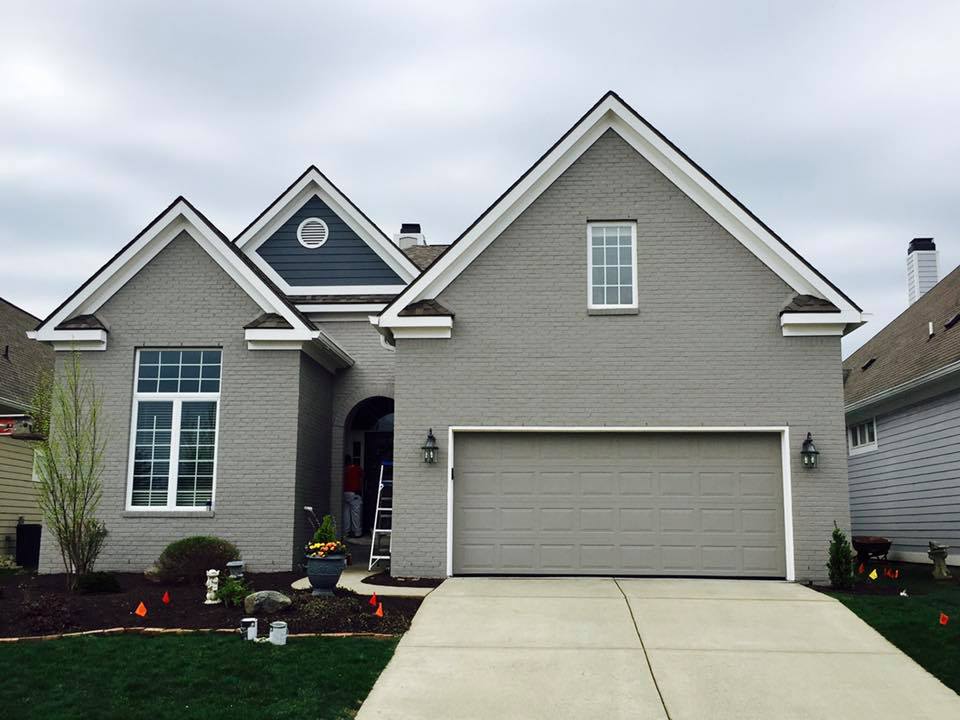 Pros and cons of painting exterior brick
Everyone is painting their brick house, and for good reason, you might think, because it looks beautiful. Still, part of you is wondering, "Is this actually a good idea? What are the pros and cons of painting exterior brick?"
Keep in mind that some of this is subject to personal taste and preference. Still, some factors, positive or negative, include upkeep, commitment and skill. That said, let's look at the pros and cons of painting exterior brick. 
PRO
Favored look: Painted exterior brick is a popular look because it makes old homes look new without losing their charm. Many people find painted brick's curb appeal far more clean and appealing. The exterior takes on a personality, and since there are countless shades for a homeowner to choose, that personality can be just about anything and unique to the house. Not only that, but painted brick has been a favored look for years, and that trend is likely to endure. 
CON
Difficult to undo: It is far easier to paint a house than it is to remove applied paint. Bricks are porous, meaning that the paint will be in every dip and hole, making it difficult and time-consuming to remove paint. Homeowners will need to hire professionals who are experienced in scrubbing and applying chemicals to clear layers of paint and stains, avoiding missing spots or damage to the exterior.
CON
Frequent cleaning: Looking at the natural brick that makes up your home's exterior, you may not notice all the dirt and grime the bricks have collected. This changes with painted brick. Any proof of the natural elements will become more obvious against the backdrop of a painted exterior. If you paint the brick white, dirt and mildew will become far more noticeable, and you'll have to clean the exterior far more often. 
PRO
Easier cleaning: Painted brick has a smoother texture than natural brick. This means that it is easier to powerwash unwanted grime off of the home. The dirt and mildew won't cling to the brick as tightly after the paint's application. So, while a lighter color paint may make dirt more apparent, the cleaning process will be far easier. 
PRO
Protection: Painters know that paint not only serves an aesthetic purpose, but it also serves as a durable sealant. This sealant will protect the brick from moisture and mold, preventing decay. It will also keep the brick's color from fading under the sun's UV rays and preserve the exterior for longer than it would have held together if left bare. This is often only the case when homeowners bring professionals on the scene. A single area of neglect from a non-professional can negate the paint's ability to protect. 
CON
Expertise required: Unlike the other pros and cons of painting exterior brick, this one depends on whether or not the painter knows what they are doing. It's not a DIY project. Painters must clean and prime brick so that moisture pockets do not form between the paint and the brick's exterior. This moisture would damage your brick, leading to deeper problems than aesthetics. You need to hire professional painters who know best practices such as using breathable paints with thick, protected layers to avoid any errors. 
We hope that this list of the pros and cons of painting exterior brick helps you decide if the painted brick look is right for you. If you have any questions, call us and we'll help you through the process. If you're ready to start changing the look of your home, contact ONiT Painting for a free estimate.