Why You Should Schedule Your Exterior Painting Estimate Now!
Here at ONiT Painting, we complete over 500 projects each year. A large portion of those projects are Exterior Painting. Being in Indiana, there are only about 7 months out of the year that we can complete Exterior projects, otherwise it is too cold to paint. As soon as the warm weather hits, our office will be bustling with estimates, carpentry, and painting projects for everyone who wants to fix up their Exterior this year.
It may sound counterintuitive to schedule an estimate for your Exterior 3 months before the project can be completed, but it's actually a wonderful idea! Our Residential Sales Representative, Zach Whittaker, is still conducting Exterior estimates, and you have the opportunity to get ahead of the game. Here are our 4 reasons why you should schedule your Exterior Painting Estimate right now!
You Have the Option of Priority Scheduling
When customers complete their estimates in the winter, they have the option of being put on a priority scheduling list. Like I mentioned, our office will be extremely busy once the weather is warm enough to paint outdoors again. While we are very efficient in completing estimates and projects, wouldn't it be nice to have the peace of mind that you're already in our schedule and ready to go? You wouldn't have to worry about working around your busy schedule, because you'd get first pick of the week that works best for you.
You Can Budget Ahead of Time
While painting is relatively cheap as far as home improvement projects go, it is still an expense that most people need to plan for. If you have your estimate completed now, you will receive a detailed and accurate quote within days. This leaves you months to save and budget so the expense of the project does not cause any unnecessary stress on you or your family.
It Can Be Contact Free!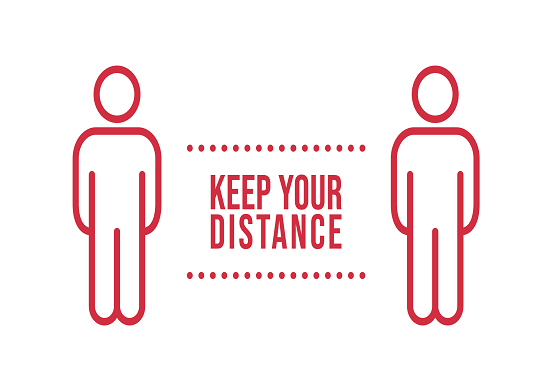 With the state of the world right now, we understand that non-essential interactions should be kept to a minimum. Luckily, we have a variety of options based on your comfort level! When choosing an in-person estimate, our representatives will always be masked and maintain social distancing guidelines. This is the positive of Exterior projects, since you don't have to bring anyone into your home.
If an in-person estimate is still "too close for comfort", we offer quick and easy virtual estimates. The process simply involves filling out a short questionnaire about your project and submitting a video of the area to be painted. Once we have received this submission, you can expect an estimate back within just a couple days and you didn't have to take too much time out of your busy schedule to get it.
PRO TIP: To receive the quickest and most accurate virtual estimate, narrate the video. Let us know exactly what you'd like completed. For example, would you like the trim and siding painted? Just trim? Are exterior doors included? These details are essential in giving you the best estimate possible!
It Gives You Time to Plan Out Your Summer
Are you planning a trip this summer? Do you have family coming to visit? These are all things you can plan around when you know that completing your Exterior Painting Project won't get in the way. Not to mention, you can plan things for once your house is looking brand new and pretty! Choosing this option also gives you plenty of time to choose what color and style you are looking for. It gives you flexibility and peace of mind to know how much money, time, and effort you will have to devote to this project before it's already happening.
Ready to schedule you're Exterior Painting Estimate? Schedule an In-Person or Virtual quote with ONiT Painting today!